Come for a relaxing stay at Greening Bay
Greening Bay Cottages Inc., Callander, Ontario, Canada
Located on the South Shore of Lake Nipissing in Callander, Ontario, our well-kept lakefront property is the perfect, family-friendly destination. We're just 3.5 hours north of Toronto (and worth the drive if you're farther!). We have 5 fully-equipped cottages available for rent year-round and 30 trailer sites.
Greening Bay is known for its beautiful scenery and sunsets. Our large beach offers a place to lay in the sun, to swim and play, and to sit by the fire in the evenings. The friendly surroundings and warm hospitality are guaranteed to make a vacation with us a pleasant memory for years to come.
---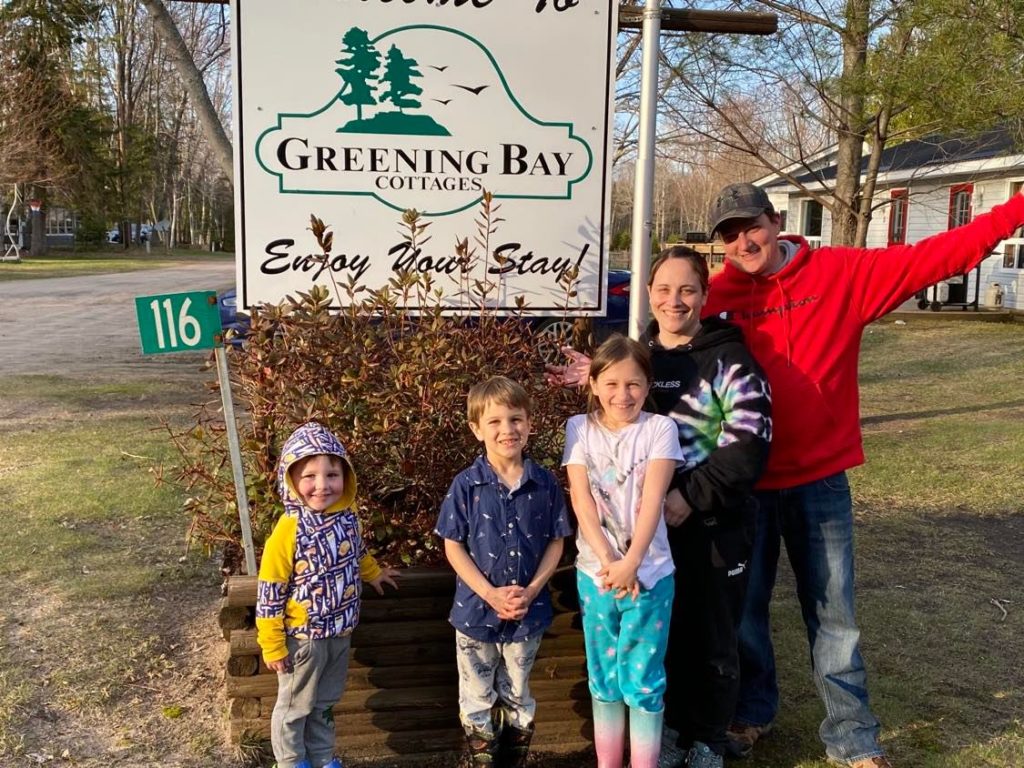 New Owners!
Hello! I'm Tara-Lynn Aultman, and along with Brandon Roach and our three children Keira, Cooper, and Oliver, we are your new hosts at Greening Bay Cottages. We are very excited for this next adventure and happy to be settled in the beautiful North.
I grew up in Callander, just 5 minutes from Greening Bay. Brandon and I have been visiting family in the area for the past 15 years and saw an opportunity to stay north permanently and fulfill our dream to run a cottage resort.
Our kids have settled into life on the lake and are already getting to know our regular guests. We apologize in advance if Oliver invites himself for bacon 🙂
We hope you choose to stay with us. It's a magical place.
---