Activities at Greening Bay
Greening Bay Cottages provides a quiet, stress-free environment for people of all ages. Take time to explore our woods and walking trails, or simply enjoy the wildlife and scenery.
During the summer months, there are plenty of options available for family entertainment. Our sandy beach is clean and private, the swimming is excellent, and our property is safe for children to roam and explore.
We also provide a playground and outdoor games, such as volleyball, badminton, horseshoes, bocci ball, and croquette.
Our sunsets are stunning and each night promises a different sight. Sit by the beach-side campfire, star gaze, and enjoy the peace and quiet.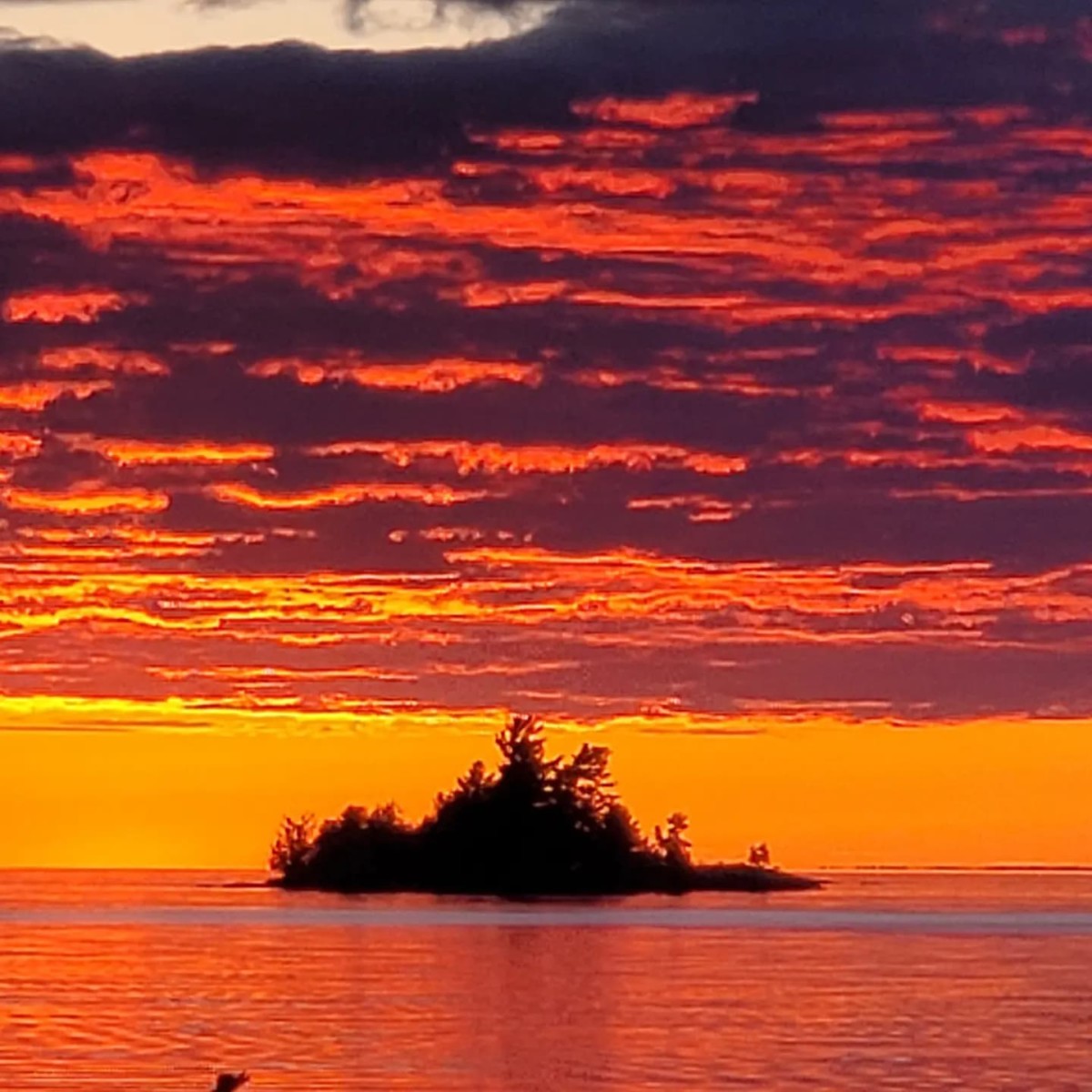 Nearby Activities
If you like adventure, there is plenty to do within the area.
Take a boat or kayak and explore Lake Nipissing
Go shopping for work by local artists and vendors — you can find crafts, souvenirs, pottery, honey, and maple syrup
North Bay is a short drive from our property and always offers a variety of activities for the whole family. We would be happy to recommend some great ideas for day trips or outings.
Check out the links below to find more great activities in the area: