What will your fishing story be?
Lake Nipissing is known for its great fishing. Better yet, we have the hottest fishing hole for walleye and perch on the south shore of Nipissing. Bait is available for purchase during your stay.
The fishing season for walleye, northern pike, and largemouth and smallmouth bass begins on January 1 and runs until the third Sunday in March. The season opens again on the third Saturday in May and continues until December 31.
---
Clean your catch
Our fish cleaning station is clean, enclosed, and convenient with both hydro and running water.
It's not hard to find a fish fry happening around here!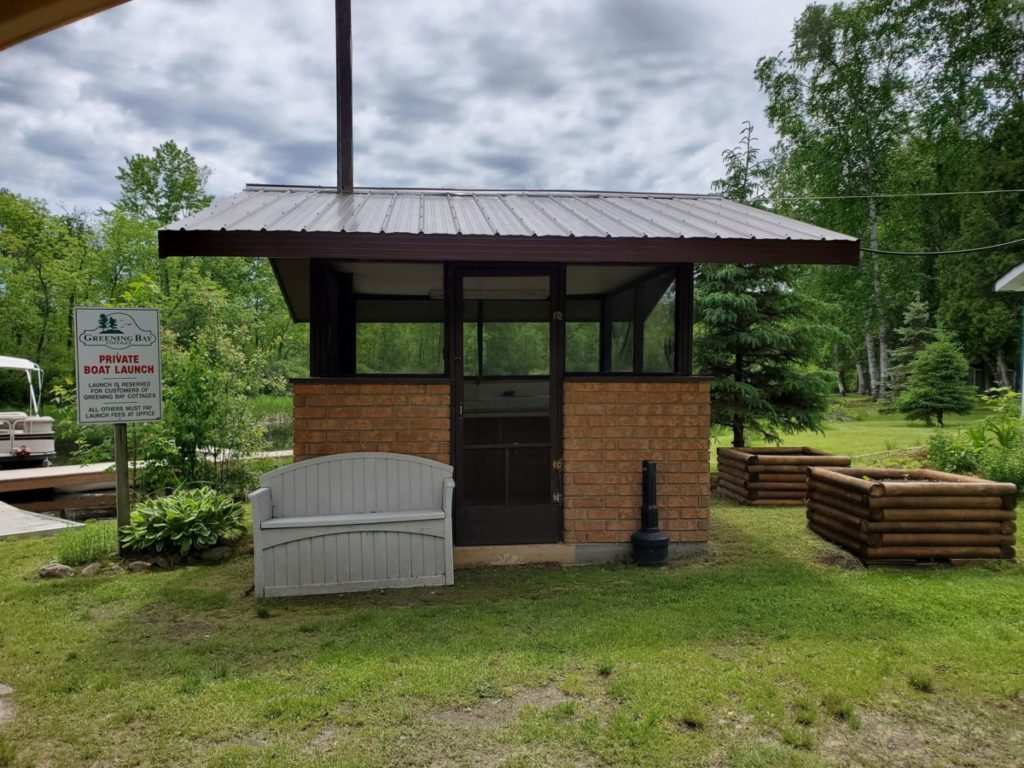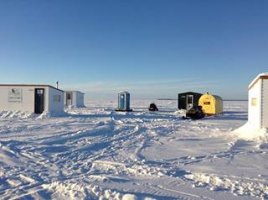 Ice Fishing
Visit us in the winter months for an ice fishing get away. We rent several huts and move them around to where the fish are biting — usually about 5 to 6 kilometres from shore. Huts are heated before you get there and the holes are drilled so you can start fishing right away.
---
Learn more about fishing on Lake Nipissing
Please visit the Government of Ontario website to learn more about fishing in Ontario. The site provides fishing notices and updates as well as information about fishing licenses, outdoors card, limits and restrictions, and eating Ontario fish.
Note that we are in Fisheries Management Zone 11. Find more specific information about this zone here.